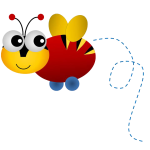 Provide the details of your event below – valid for Filipino events within New Zealand only.  Please allow 1-2 days for your event to be listed on Pinoy Stop website (subject to admin's approval). CONTACT US if your event did not appear within the specified time.
NOTE: If you would like to send us more information or an image for your previously submitted event, please email us on pinoy.stop@yahoo.com or contact us and we will add it to the Event listing for you.
---
Login to create a new event.
---
By submitting your event, you agree to our Terms and Conditions.