2016 Young Pinoy Artists' Festival
On 25 June 2016, Pinoy Stop NZ has hosted the first-ever Young Pinoy Artists' Festival in Wellington.  Young Filipinos across Wellington, aged 5-16, participated in this event and submitted their Philippine-themed artworks for exhibit and auction.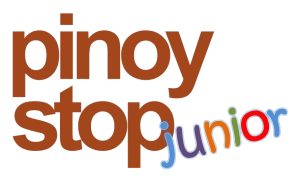 Pinoy Stop NZ initiated this event to celebrate the following milestones:
118 years of Philippine independence,
50th year of New Zealand and Philippines' Diplomatic Relations, and
Pinoy Stop's 4th year anniversary,
This year's theme is "Our Generation Z's Take on Filipiniana." The exhibit was held at Thistle Hall, 293 Cuba St, Te Aro, Wellington on the 25th of June 2016.
This initiative is launched by Pinoy Stop to recognize the sea of young Filipino talents in NZ. Pinoy Stop also aims:
To provide opportunity, experience and exposure for young Pinoy artists in NZ,
To promote our Philippine culture,
To showcase the creative and artistic talents of Filipino kids, and
To encourage Filipino kids to help NZ charities
The participants were divided into two age groups – namely, the Juniors: 5-10 years old and the Seniors: 11-16 years old. The artworks were displayed and auctioned off to all the guests. 10% of the selling price went to the Artist's charity of choice (chosen from a list of preferred NZ charity). The rest of the money were given to the artist.
Below are the artworks that were displayed and auctioned off during the event.
---
We are proud to present the artworks of the 2016 Young Pinoy Artists' Festival.
This slideshow requires JavaScript.
Click here to view the photos of the event >
The event was kicked off with an introduction by the Pinoy Stop administrators.  Speeches were then delivered by Ms Emma Febvre-Richards (Acting head, Whiti o Rehua School of Art, Massey University) and Minister and Consul General Arlene Gonzales Macaisa (Philippine Embassy representative) touching on the importance of art and culture.  Also present were Ms. Josephine Jowett and Mr. Isagani Alamani (Wellington based Filipino Artists).  Also gracing the event were friends from the embassy, including Vice Consul Glenn Joseph Obach, and representatives from different Wellington-based organisations (APPS, BarkadahaNZ, Kabayan Magazine, and the cultural team of PPsW2016).
During the event, the guests had the opportunity to meet and greet the young artists.  There was also a silent auction for all the kids' artworks, which ran until 4:30.  Pinoy Stop is proud to announce that all the artworks had benn SOLD. Kudos to all the artists, parents, friends and guests, who helped make this event a success.
Last but not the least, Pinoy Stop had the following to say for their generous sponsors – "on behalf of the administrators of Pinoy Stop, we'd like to thank you for the support and trust you've given us. Thanks for helping us make this event possible."
Pinoy Stop NZ envisions this to become a yearly event and expand to cover the whole of NZ – which could also include other forms of arts.
2016 YOUNG PINOY ARTISTS' FESTIVAL (WELLINGTON)