Philippine Mythical Creatures Art Exhibit at The Philippine Pavilion
Challenged by the Philippine Embassy to New Zealand to create an artwork that is in line with their #Diwata Diplomacy initiative, PinoyStop's Young Artists were asked to conceptualize an art set that will depict our rich Philippine Mythical Creatures. The young KiwiNoy artists, who are in their teens (14 and 15), chose the "Chibi" form of contemporary drawing to illustrate what they've learned about our rich Mythical beings.   The product is an impressive set of drawings showing their chosen Philippine Mythical Creature. The Mythical Creature Art was displayed during the Pistang Pinoy at the Philippine Pavilion in ASB Sports Centre in Kilbirnie during the Pistang Pilipino 2016 sa Wellington celebration.
#Diwata Diplomacy
Diwata Diplomacy is a program of Philippine Ambassador Jesus "Gary" Domingo to introduce our rich Philippine literature (particularly our Mythical Creatures) to the New Zealand public.
This is a project, in its first phase, to identify and compile online and other readily available resources on Philippine Mythology and Science Fiction for an Overseas Filipino and International Audience, in line with the DFA's Public and Cultural Diplomacy thrusts. It also seeks to enlist the support of Pinoy Mythology & Science Fiction enthusiasts to help us in the DFA establish a platform for its promotion, through social media. – Ambassador Jesus Gary Domingo
 What are Philippine Mythical Creatures?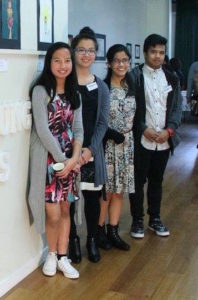 Philippine Mythical Creatures is a collection of magical entities in the Philippines that can be found in tales and Filipino mythological stories that is passed on from generation to generation.The Artists
The Artists
Four young artists, – Alex, Samantha, Valerie and Xandrix, assembled to come up with a concept for the artworks. They decided to use the Chibi form of art to portray what they've learned about Philippine Mythical Creatures. The chosen style is perfect as the produced artworks reflect their youth. It is also a good way to introduce the Philippine Mythical Creature in a lighter way.
The Philippine Pavilion
The Philippine Pavilion is a cultural exhibit showcasing Filipino literature, games, landscape photos, and artifacts. In the exhibit, a space for PinoyStop was reserved to display their artworks. It was held during the Filipino Labour Weekend festivities held on October 22-23, 2016 in ASB Recreation Centre.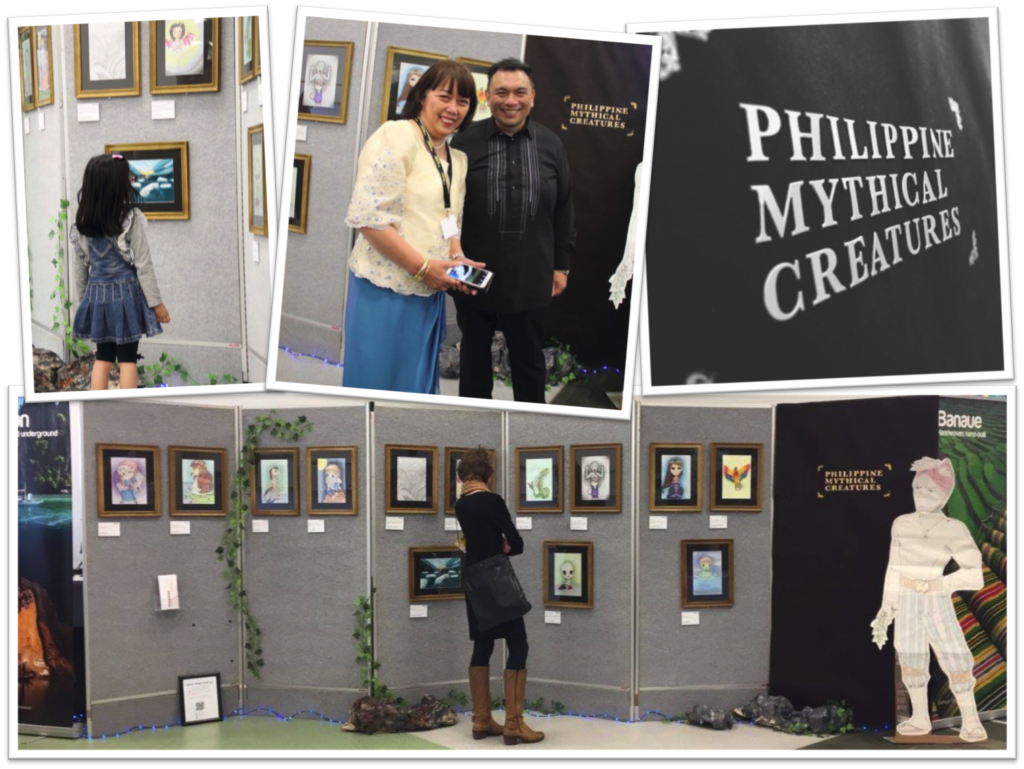 Thanks to the many who dropped by to have a look at the Philippine Pavilion, the exhibit was a success. Many kids and adults alike, marveled at the many displays. PinoyStop's display of Philippine Mythical Creature was particularly of interest to many kids as it is colorful and also educational. PinoyStop has delivered once again and hopefully they will continue to produce more of this kind of exhibits.
– jdb